Benefits of a small advertising agency
We get it. When it comes time to select a marketing agency partner, there are many agencies to consider, both big and small. While you may know some of the big-name agencies in town, did you know that 68% of all advertising and PR firms have less than five employees? Numbers don't lie. And neither does the United States Bureau of Labor Statistics. Small agencies continue to excel by providing quality work and flexibility (often with a smaller price tag). Here are three reasons to work with a smaller advertising agency like C-22.
Small advertising agencies are nimble
First, small agencies are nimble. Like small boats turn faster in the water than large ships, smaller advertising agencies can quickly adjust to your needs.
Typically, internal processes at smaller agencies are streamlined, which ensures efficiency and timely delivery. With fewer cooks in the kitchen (ships in the marina?), work can be done faster, approvals too, making turnaround times faster and timelines shorter.
They have all-star employees
When working with a smaller agency, your work won't be handed over to a first-year assistant account coordinator or intern. A smaller agency staff size ensures access to experienced talent, no matter the scope of a project.
Each member of the Catch-22 Creative team has a minimum of five years in the advertising industry. Our full-service team handles everything from project management, strategy, graphic design, copywriting, illustration, paid advertising, search engine optimization (SEO), reporting and more. We all have hat hair, though, as we wear many, many hats.
They equal stronger relationships
Smaller advertising agencies have smaller client rosters. Because of that, your account is special, and it receives the extraordinary attention it deserves. You get to know the people working on your account, and they get to know you.
With a smaller team, there's no "man behind the curtain" and you'll get to meet and know each member.
What Makes

Catch-22

Creative different from other small advertising agencies?
Our team works on some very technical products. We understand each of our team members may not be an expert in commercial engines and generators, retail pusher systems or even garbage disposal operations at first… but they will be. Our clients' products become our products, whose challenges become our challenges, and whose wins become ours. And while we're a Milwaukee-based advertising agency, our clients are located in Wisconsin and across the country.
But don't just take our word for it… see what our clients had to say.
"I wanted to take the opportunity to say "thank you" for your partnership. The work put together by you and your team is top-frickin'-notch."

– Rob McCain, former Integrated Marketing Coordinator – InSinkErator

"Great strategic partner. The C-22 team always delivers beyond expectations . . . The creativity and follow-up is second to none. The results in training and channel launches have been award-winning. They are easy to work with which is critical with an agency partner. I cannot recommend Catch-22 highly enough."

– Michelle Gross, Senior Director Marketing – Energy Solutions Briggs & Stratton

"The creativity, the energy, the collaboration – you guys brought excitement to the HVACR world."

– Manivone Kitzke, Director Controls Sales Program – Johnson Controls
See what we do, what we've done or reach out to see what we can do for you.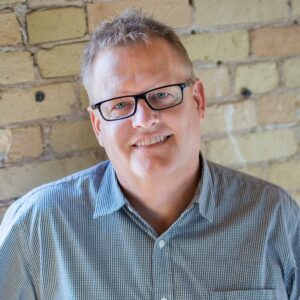 About the Author:
Don Schauf is the founder & Agency Principal at Catch-22 Creative. For 19 years, Don has led the team while also creating award-winning work for our clients. Throughout his career, he has ideated, produced and executed product launches, fully integrated campaigns and more. Before founding C-22, Don spent many years as a daily newspaper reporter and working creative and account side for other agencies. He graduated from UW-Milwaukee with a BA in Mass Communications.
share